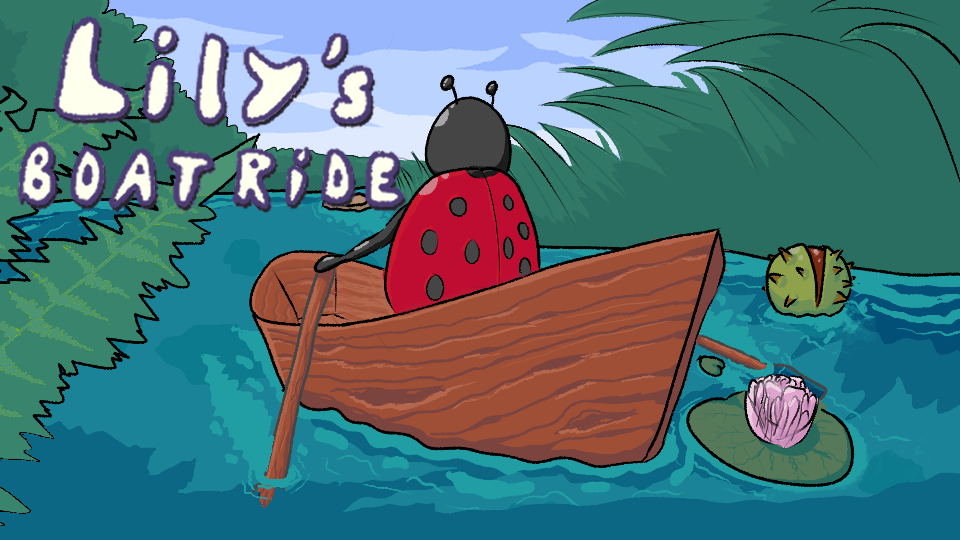 Lily's Boatride
A downloadable game for Windows
A game in which you play as a little ladybug that is riding a tiny boat. Your goal is to avoid obstacles while collecting blooming lily pads to open up the doors to new areas!
Controls: A & D - paddling
If you need more control, try holding down one of the buttons and pressing the other to turn quickly!
You can restart at the last checkpoint by pressing R and return to the Startscreen by pressing esc.

Install instructions
Download the Zip Folder, extract it and run the .exe file!